Hot Cocoa Charcuterie Board With Cannabis Edibles
We've made some pretty fantastic spreads, but nothing like this before! Have you ever created a Hot Cocoa Charcuterie Board With Cannabis Edibles?
Step aside salami and gouda! We have the best charcuterie spread and everyone's going to love it.
Hot Cocoa is literally BLOWING up this year, and trending hard.
From Hot Cocoa Bombs to decadent hot chocolate bevvies, what else are we going to do during COVID and isolation?
I say; Let's raise a hot cup of hot cocoa, my friends, and cheers to 2020 almost being over, and good things to come!
What Do I Put on My Hot Cocoa Charcuterie Board?
This is by far, the cutest idea for you and your 'quaren-team'!
You can put any kind of sweets, cookies and desserts you love having alongside your hot cocoa!
And… I'm going to suggest some pretty funky additions to your board, so stay tuned and keep reading!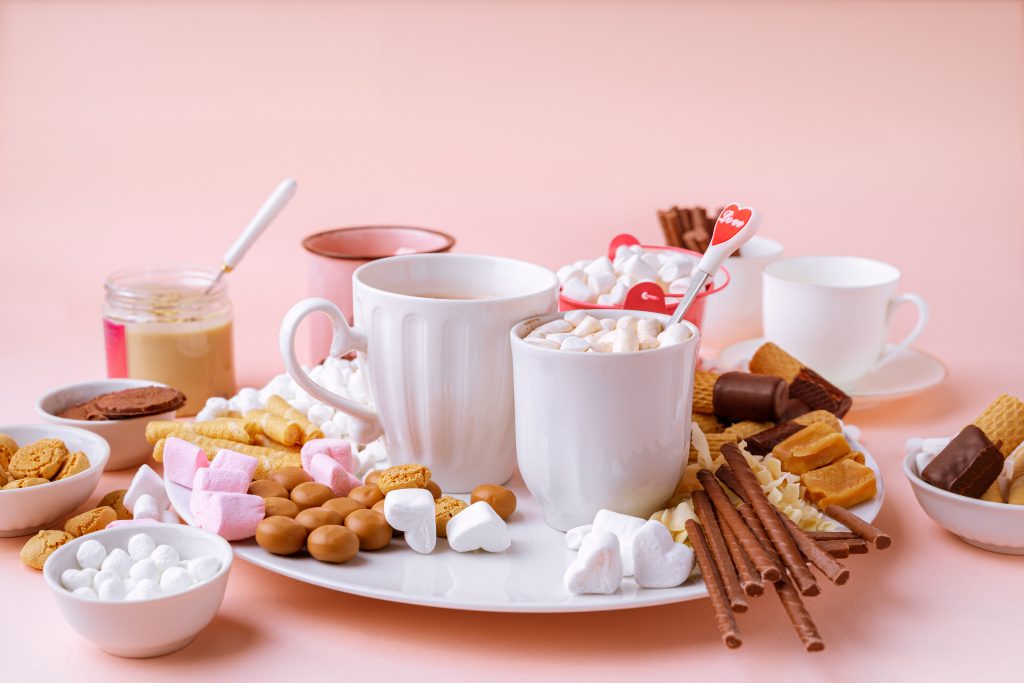 Where Can I Get a Charcuterie Board?
I am a huge advocate of shopping and supporting local, so wherever you are I encourage you to find someone closeby who makes these!
If, however, you feel more comfortable buying online ( and there's nothing wrong with that at all), I would suggest Amazon for a generally speedy, front-door delivery!
Etsy is also a great place to purchase a charcuterie board, and you can filter locations to find one near you.
In my little town, we happen to have someone who makes them and they're live-edged, which I love because I'm a rustic, farm-girl at heart!
Hot Cocoa Charcuterie Board Components
Here's what I'm suggesting you go out and purchase to make your hot cocoa charcuterie board with cannabis edibles unbelievable.
If you want to stick to online shopping, check out Amazon's huge selection of sweets and treats.
You want to make hot cocoa, of course, and you can infused cannabis into it or keep it 'regular' and just adorn your charcuterie will loads of cannabis edibles! Up to you.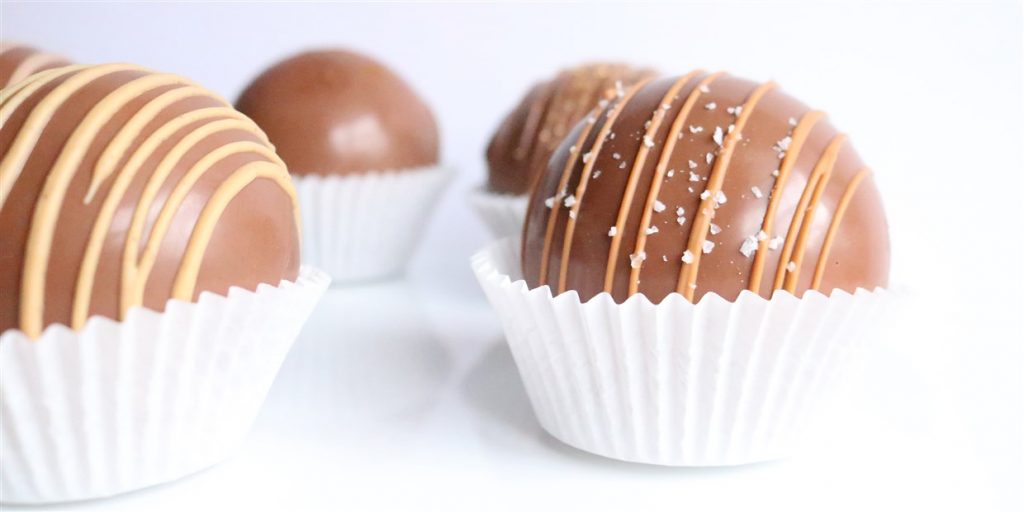 Mini Marshmallows Infused with Cannabis
Chocolate Chips
Butterscotch Chips
Caramel & Skor bits
Caramel, Chocolate, and Butterscotch Sauce/Toppings
Cannabis-Infused Hot Cocoa Bombs
Cannabis Ginger Snap Cookies & Regular Ginger Snaps ( for dipping, of course!)
Candy Canes – try Mac 'n' Cheese Candy Canes OR Clam Flavored Candy Canes!
Candy Cane Spoons – to stir all of the sweetness up
Maple Syrup – a little drizzle will do
Whipped Cream – try coconut whipped cream OR our Cannabis-Infused Whipped Cream! YUM!
Salted Caramel Cannabis Candies
After-Eight Mints
Peppermint Bark
Large puffy marshmallows
How To Assemble Your Hot Cocoa Charcuterie Board With Cannabis Edibles
Get your charcuterie board ready – the bigger the better! Note: If you don't have one, just use a nice cutting board, or be creative! Tin foil some cardboard. Easy-peasy.
Lay out all of your ingredients in sections, so that everyone partaking in your Hot Cocoa Charcuterie Board can easily find what they're after.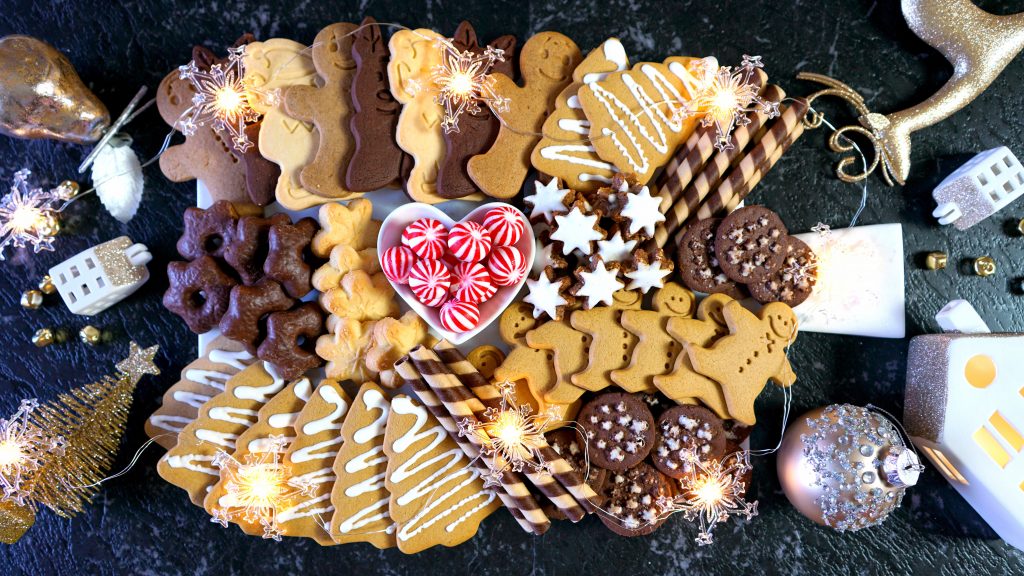 Make sure there are no 'holes' or empty spots – aesthetics ARE important here!
Make sure you have enough mugs to go 'round for all
Play some Christmas music for sure – that makes everything 'mary' and bright!
Take turns enjoying creating your favorite hot cocoa concoctions!
Enjoy!