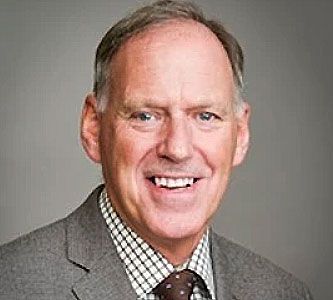 The Ontario Cannabis Store has its second interim chief executive in the space of one year, after the province's exclusive cannabis wholesaler announced the sudden departure of CEO Cal Bricker on Monday.
Bricker held one of the most important jobs in the Canadian cannabis industry – a role that will now be filled, at least temporarily, by Thomas Haig, who recently served as president of Ottawa-based discount retailer Giant Tiger.
Haig is the third person to sit in the OCS's chief executive chair since Canada legalized cannabis less than two years ago – a tumultuous period for the organization that has some industry watchers concerned.
The OCS declined to answer questions from Marijuana Business Daily on Bricker's departure.
The OCS also declined to say whether it is recruiting a permanent CEO.
Bricker was appointed interim CEO one year ago while the OCS conducted a search for his predecessor, Patrick Ford.
Change is also afoot at the board level.
Kam Va Philip Leong was appointed to the OCS board last month for a three year term, according to Public Appointments Secretariat records.
Leong served on the board of the Alcohol and Gaming Commission of Ontario until this summer.
Rajesh Uttamchandani – former senior leader for Deloitte – was appointed to the OCS board in June.
Industry is keeping a wary eye on the constant change at the OCS, and potential clues for the organization's direction.
"I just want to make sure that if (Haig) is here to stay, that we do focus a lot on wholesale, which is the bread and butter of the (OCS) business in the province," Steven Fry, co-founder and CEO of Sessions Cannabis, said in a phone interview.
"Eighty-five percent of the sales are flowing through brick-and-mortar. Hopefully this new person will emphasize – whoever the new CEO is, or if (Haig) is going to continue, focusing on brick and mortar and wholesale business."
Haig's immediate responsibility is getting the OCS's new distribution center in Guelph up-and-running to accommodate Ontario's growing number of cannabis stores.
Matt Lamers is Marijuana Business Daily's international editor, based near Toronto. He can be reached at

[email protected]

.